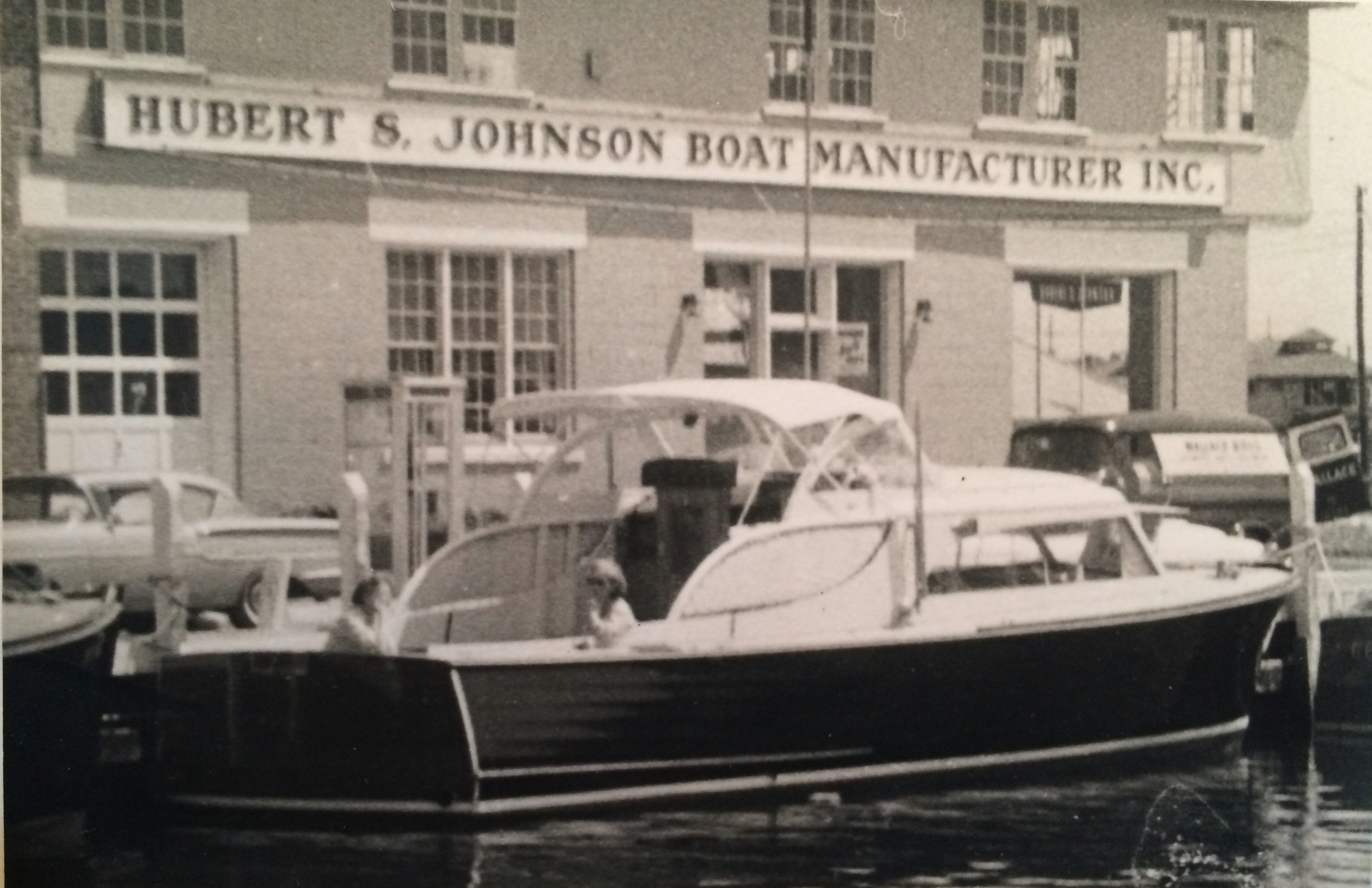 "Mr. Johnson has bequeathed much. He proved in his lifetime that there is no substitute for craftsmanship that comes from a full knowledge of one's trade, and a desire for perfection. "(New Jersey Boating Magazine, 1950)
With two Hubert Johnson Blackjacks on ClassicBoatsNJ, I needed some information on this mysterious, yet famous figure. Fortunately, my late grandfather had the same idea. Find his full article "Hubert Stanley Johnson: 1887-1949" here.
Hubert Johnson, born 1887, was the son of Morton Johnson, who owned and operated a boat yard in Bay Head, New Jersey. While Hubert got his start at his father's yard, it wasn't long before he set out on his own to combine his own boat design and building experience to create Hubert S. Johnson Boat Manufacturer, INC. located right next door in Bay Head.
"In 1936 Hubert Johnson designed and started building a series of 'Sea Skiffs' of lap-strake construction. They ultimately became famous world-wide for their distinctive black hulls and cream-colored decks. He had nine models available ranging in size from a 41 foot 'Double Cabin Express' to a 24 foot 'Sportsman' runabout. His primary tool for marketing these boats was the New York Boat Show where he had extensive exhibits."
In 1948, Johnson retired from boating and work at the boat yard. "He died a year later. His three children ran the company for another decade and then sold it. It continued for another four years under it's new owners until it closed down in 1968."
Find out more about Hubert Johnson's famous boats Arran and Teal as well as his contribution to the WWII war effort, Johnson 45′ picket boats here: Hubert Stanley Johnson History.
Find Blackjacks for sale at our site, ClassicBoatsNJ.com.